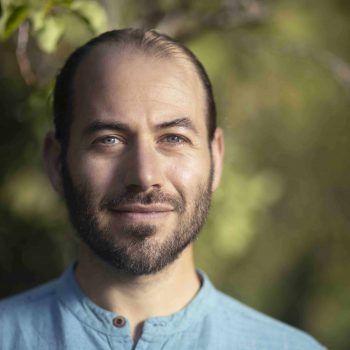 Classical Chinese, Tibetan & Āyurvedic Medicines
Licensed Acupuncturist
Dr. Eric Rosenbush practices classical Tibetan, Chinese, Ayurvedic medicines and Jyotiṣha, with an active clinical practice based in California. He has dedicated his life to these ancient sciences, and regularly teaches courses all over the world and online.
For over 20 years, Eric has been immersed in the classical sciences  of Tibet, India, and China. Much of that time has been living in Asia and learning from the feet of masters 
carrying living lineages. His practice is based in these ancient lineages, rooted in Sanskrit, Tibetan, Chinese texts, which teach universal wisdom that integrates with contemporary science and the issues of the present day.
CHINESE MEDICINE
A licensed acupuncturist in the US, Eric received master's and doctoral degrees in Chinese medicine, with further studies and apprenticeship  in classical Chinese herbal medicine and diagnostics.
BOTANICAL MEDICINE
One of Eric's specialties and passions is the cultivation, processing, and use of medicinal plants and formulae. With the Dunagiri Foundation, Eric & Tess work with high altitude villages cultivating endangered plants in the high Himalayas and established a botanical herb farm at Samata in the tropical Goa, in southern India.
All of the medicines used at GunaNatha are of the highest quality, sourced from organic and sustainable sources whenever possible.
Eric studied Sowa Rigpa – the healing science of Tibetan medicine with Dr. Nida Chenagtsang, Dr. Machig, and other senior Tibetan doctors in the US & Tibet. He was the  co-founder and Academic Director of the Sorig Institute of Tibetan Medicine in California from 2006 till its closure in 2020. In addition, Eric helped to create the Sowa Rigpa International College – the first accredited Tibetan medicine college in Nepal.
ĀYURVEDA
In the US and India, Eric learned Āyurveda from Vaidyas Shreerang and Varsha Galgali, highly qualified  traditional doctors carrying a very effective practice lineage firmly rooted in the classical scriptures and oral traditions.
JYOTIṢHA
As a disciple of Pt. Sanjay Rath, Eric practices Jyotiṣha (Vedic astro-science) in the 16th century lineage of Achyutananda Das of Orissa.